New limited time wine from Eclipse.
This luscious, complex Cabernet Sauvignon exemplifies the unique characteristics from each of the three regions where the grapes are sourced. Deep ruby-red in colour with blackberry, cassis and cedar notes, Three Moons Cabernet Sauvignon is a bold, yet approachable wine with a long, smooth finish.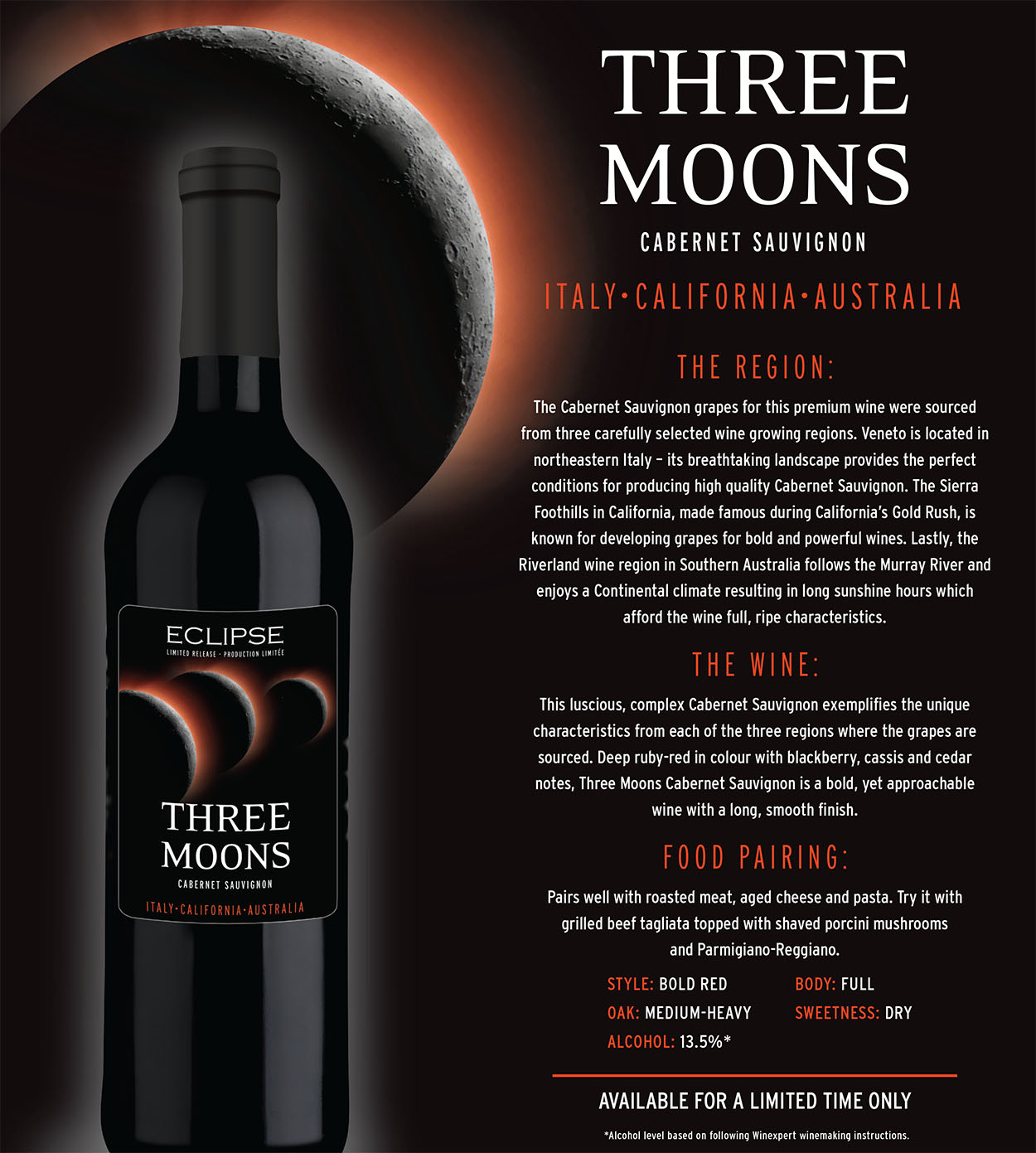 Featured Pairing
Lamb Sliders
These small burgers are packed with flavour!
INGREDIENTS:
Patties:
1 lb (454 g) ground lamb
1/3 cup finely chopped chives
½ tsp. ground cumin
½ tsp. Kosher salt, or to taste
¼ tsp. ground black pepper
1/3 cup crumbled feta cheese
1 tsp. Worcestershire s auce
1 large egg, lightly beaten
3 tbsp. bread crumbs
8 slider buns
½ cup arugula
Sauce:
½ cup light mayonnaise
2 tsp. finely chopped capers
2 tsp. finely chopped fresh mint
½ tsp. Dijon mustard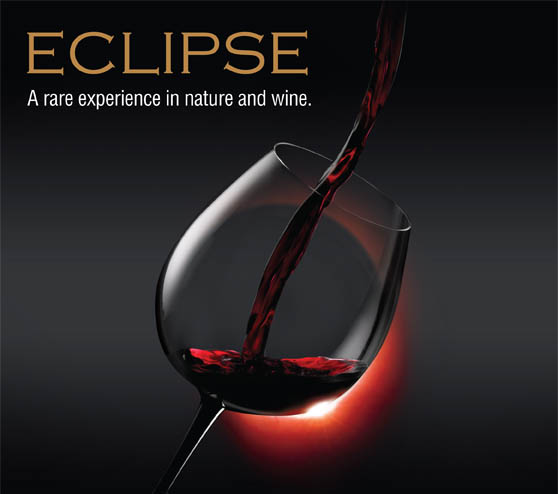 METHOD:
In a large bowl, combine the ground lamb with all the other ingredients. Divide mixture into 8 equal portions and form into small patties. Lightly oil the barbecue. Heat the barbecue to high, and cook patties for five minutes on each side or until cooked through. To prepare the sauce stir together the mayonnaise, capers, mint and mustard. Place burgers on slider buns, and top with the sauce and arugula.
Wine Selection:
Smooth, full bodied Cabernet Sauvignon
The proteins of the meat will soften the slight tannins of the Cabernet Sauvignon for a smooth mouth-feel. The arugula accentuates the pepper notes of the wine. Serve the wine at a cool room temperature of 17 to 18°C.
– Dave Larocque,
resident wine expert