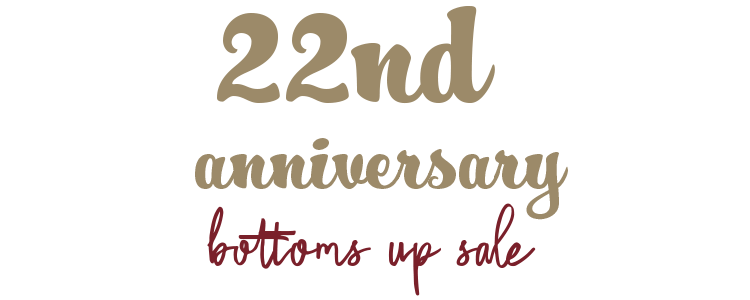 We are celebrating 22 years in business at Nipissing Winery! We are so grateful for your loyalty over the years and as our way of saying "thank you" we are doing something special this month.
Come into the store and win your own savings. Choose a bottle, check the bottom, and save $10.00, $15.00, $20.00, or $25.00 per batch on all wines. There is even a chance to win a free batch!
This sale begins October 15, 2019 and ends November 15, 2019.
THREE MOONS
CABERNET SAUVIGNON
This luscius, complex Cabernet Sauvignon exemplifies the unique characteristics from each of the three regions where the grapes are sourced. Deep ruby-red in colour with blackberry, cassis, and cedar notes. Three Moons is a bold, yet approachable wine with a long, smooth finish. 
Available for a limited time.